Welcome to The
Law Office Of Kathryn Roberts
My main office is located in Allentown (Lehigh County). The focus of my legal practice is almost exclusively on criminal defense, and legal issues related to criminal defense, including Immigration, Child Custody, Children & Youth matters, and Protection from Abuse (PFA). I am a solo practitioner and when you call me, you won't have to go through multiple people to get to talk to me.
I am very prompt in returning phone calls (unless I am in trial, when my focus is solely on the client whose life is on the line), and you'll find that I respond back to clients even on evenings, weekends and holidays. That's a big issue that many people have with the lawyer they hire—that the lawyer is not accessible and doesn't keep in regular communication.
Please note that I also keep a paralegal, private investigator, and translators (in Spanish and Arabic) available to me if needed.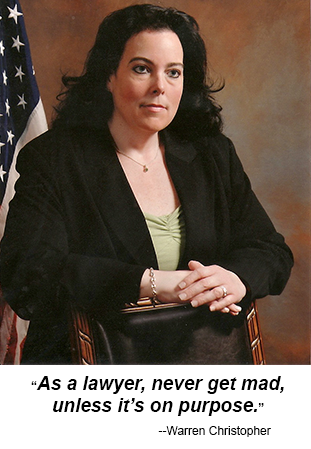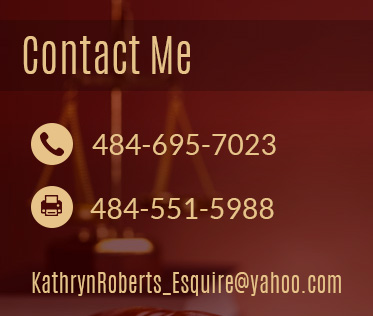 Serving Lehigh, Northampton, Carbon & Monroe Counties (including Allentown, Bethlehem, Easton, Stroudsburg, Jim Thorpe, and all other towns of those counties). Also serving Federal Court for the Eastern District of Pennsylvania (U.S. District Court).